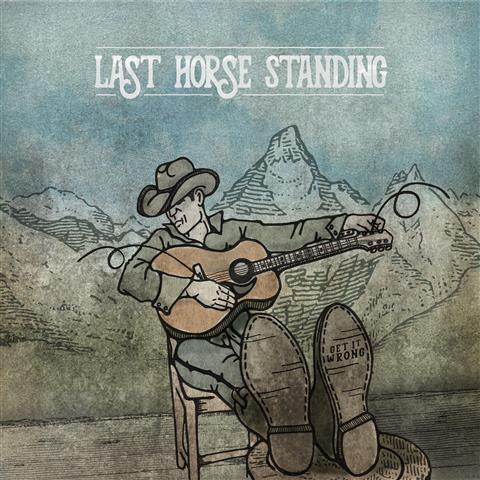 Last Horse Standing set to release "Get It Wrong" in 2022.
The full length sophomore album for Last Horse Standing is riding on new tunes and new energy; pushing out into a new territory of groove-steady rock, while still throwing back to their roots of storytelling and gritty sing-able Americana (or Canadiana!) country.
Book Last Horse Standing for your venue or event!
Hailing from the heart of Northern BC's Peace Country, Last Horse Standing's performances take the audience on a musical expedition of folklore tales of grizzled countrymen, rural life and spirituality....a musical blend of Alternative Country, Rock and Singer-Songwriter. 
2022 dawns as the year Last Horse Standing will be releasing their sophomore full-length album, 'Get It Wrong'. The album boasts songs both new and previously loved and we are excited to share them with the people of Western Canada. The band's debut effort was released in 2016 and since then the band has played and toured professionally.
Last Horse Standing has shared the stage with multiple Juno nominated artists such as Del Barber and Peter Katz, opened for Rik Leaf and JJ Shiplett. Music festival appearances include Revelstoke Street Fest, North Vale Music Festival, Canola Fest, Sweetwater 905, Landis Fest and the Peace Valley Folk Festival.
You can find Last Horse Standing on all music streaming services including iTunes and Spotify. And you can hear their music regularly on PeaceFM and MooseFM.
---
Last Horse Standing is Joseph te Bulte on lead vocals and guitar, Simon Andrews on lead and slide guitar and backing vocals. Touring members include Andy Charters on bass and backing vocals and Jason Pratt on drums and percussion.